Unlike other filters on the market, the main filter below is shown being installed in the bus engine compartment. This is the best place as the oil is removed before it enters the air system of the bus. Others have tried putting the filters in the front of the bus, only to see the main line going from the compressor to the filter clog. The filter belongs where the damage starts: in the engine compartment! The two supplemental filters are shown being installed near the front door and over the rear door.

Original (Only) Filter New Water/Oil Filter Installation Preparation Front Door Installation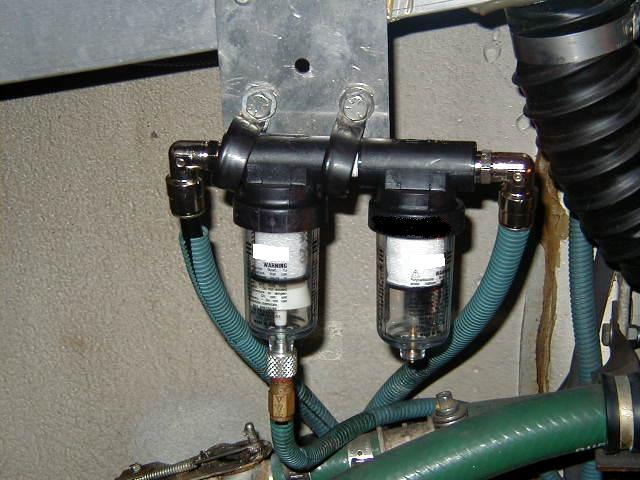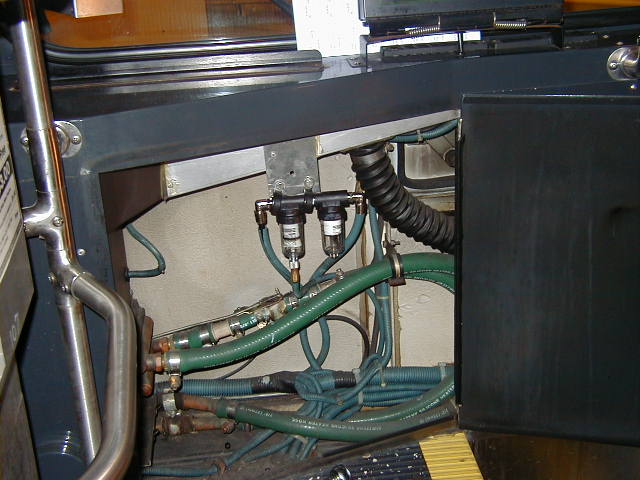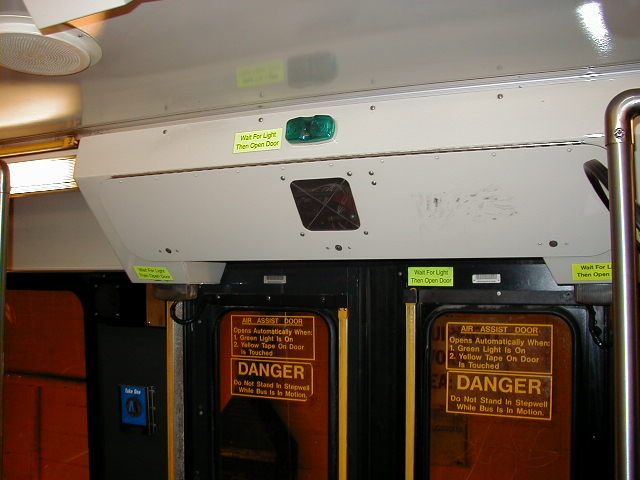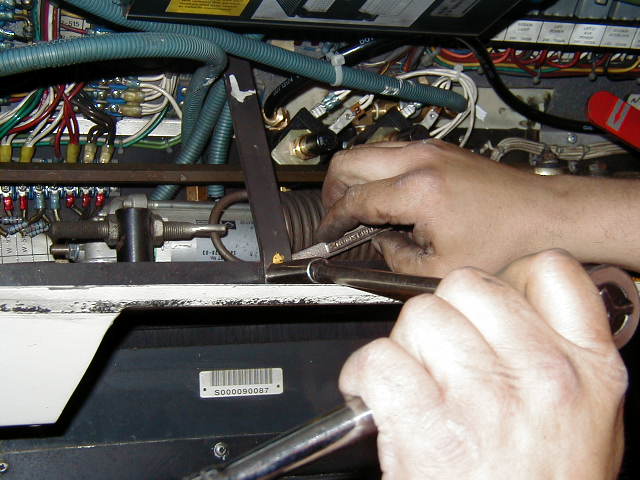 Front Door Filters Front Door Filters Rear Door Filter Location Simple Rear Door Prep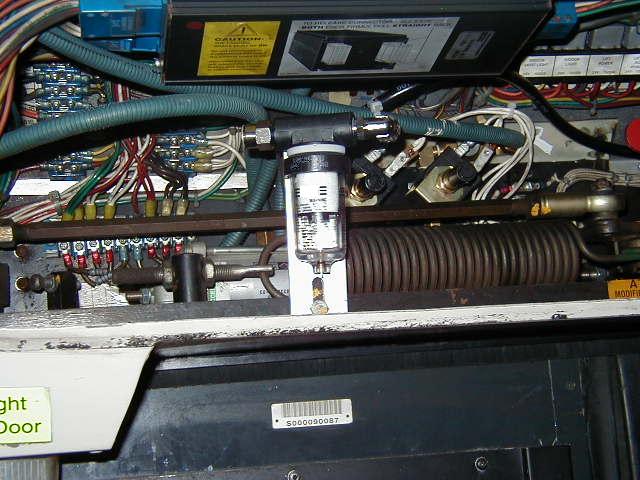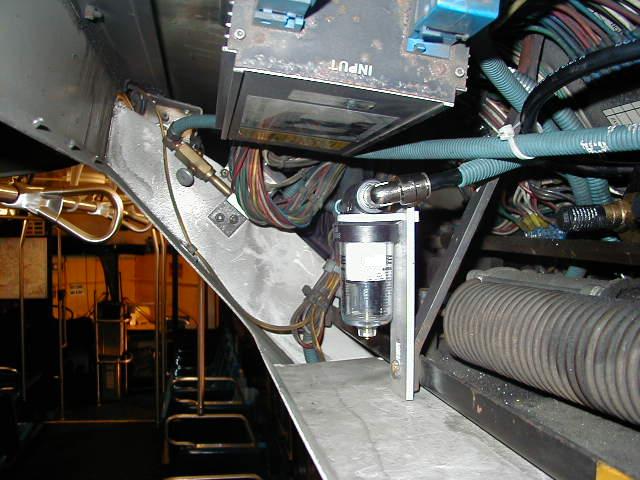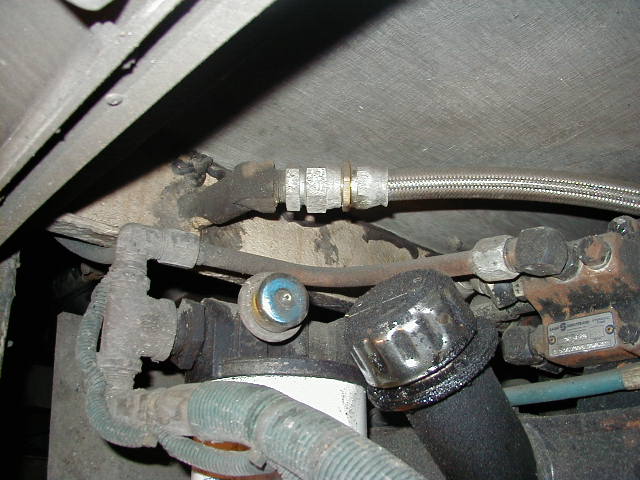 Above: Rear Door Installation Rear Door Filter Engine Compartment Location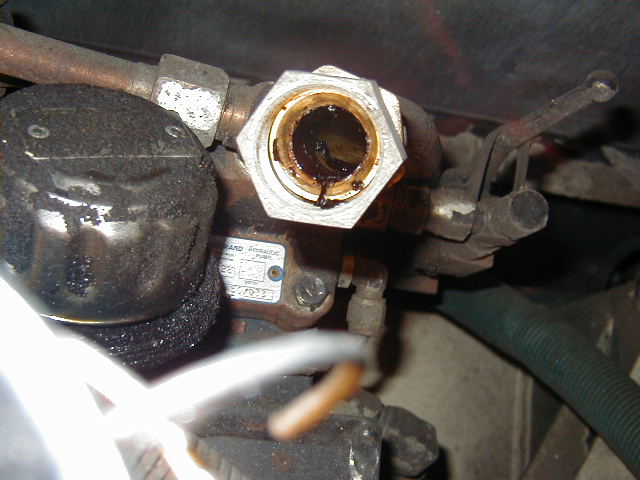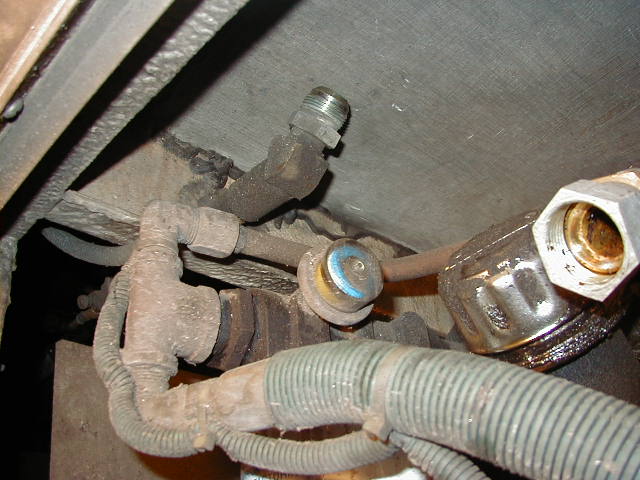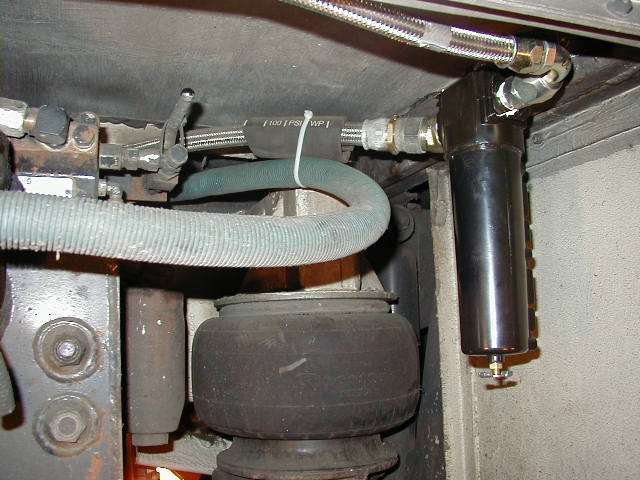 Line Condition Found Engine Area Prep Fitting Assembly Filter Installation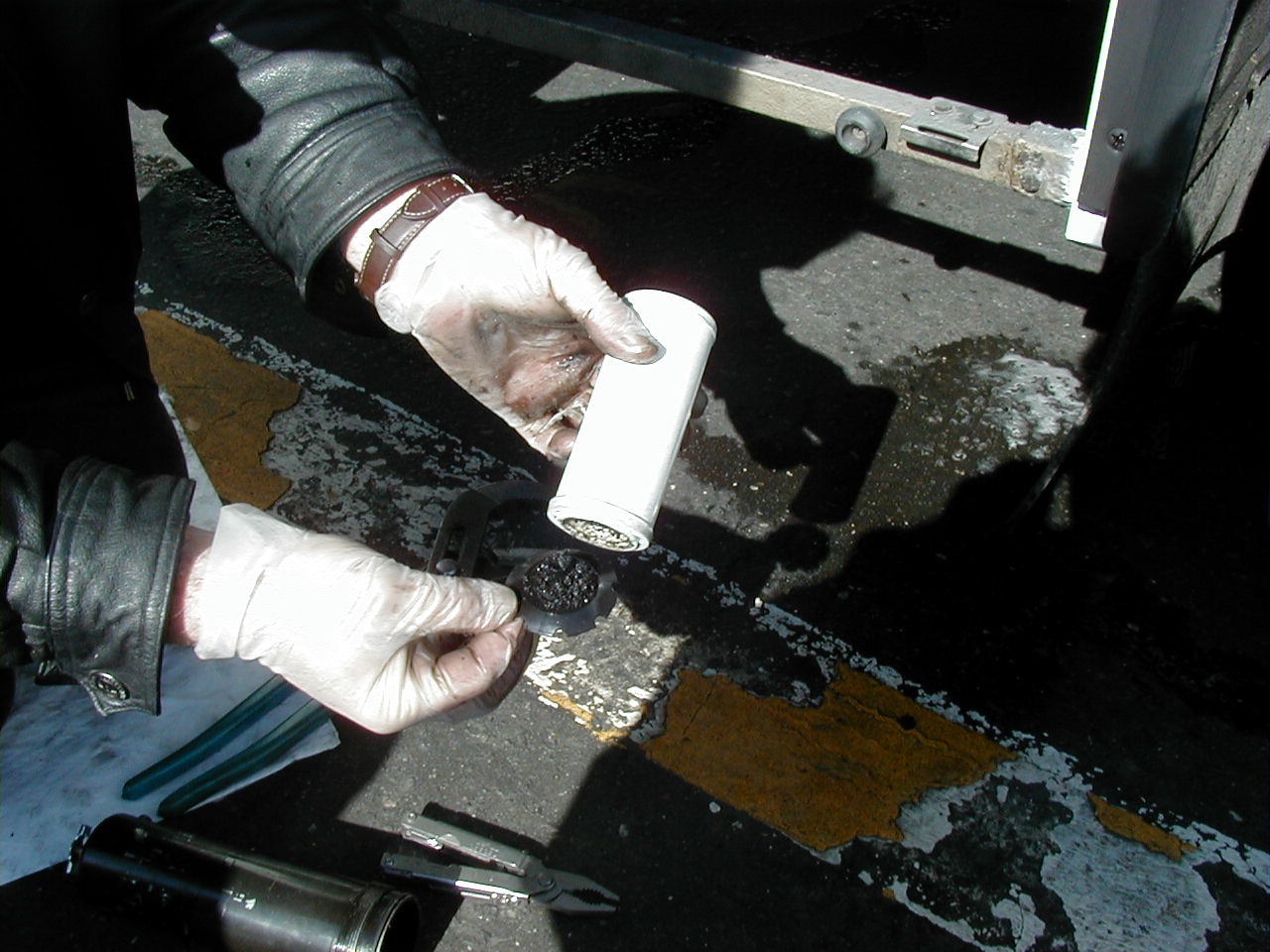 ONE WEEK LATER!
THIS DIRT AND GUNK DID NOT ENTER
THE AIR SYSTEM OF THIS BUS!!


Think you can benefit from the above?
We look forward to speaking with you.